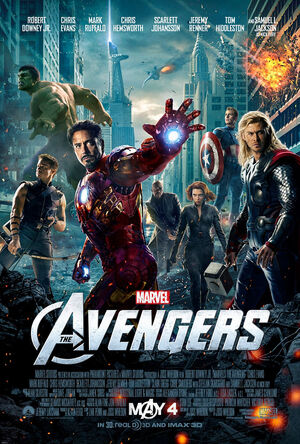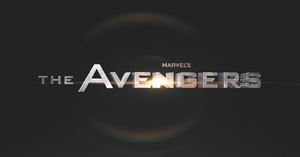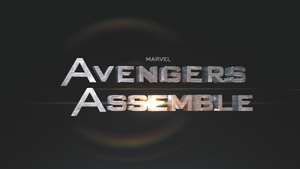 Marvel's The Avengers (also known as Avengers Assemble in the UK & Ireland), or simply The Avengers, is a 2012 film and the sixth and last in the Marvel Cinematic Universe's Phase One. It was produced by Marvel Studios and distributed by Walt Disney Studios Motion Pictures. The film was directed by Joss Whedon, from a screenplay by himself, based on a story by himself and Zak Penn.
Release dates
El Capitan Theatre, United States: April 11, 2012
United States: May 4, 2012
Briefing
Loki returns for revenge, teaming up with the Chitauri, for a full-scale war over New York. To take on this threat, Director Nick Fury initiates the Avengers Initiative, bringing together six of Earth's mightiest heroes.
Debriefing
Cast
Mentioned-only characters
Production
Notes
Trivia
"The Revengers", the second to last episode of Gossip Girl, is named after the film.
See also
External links