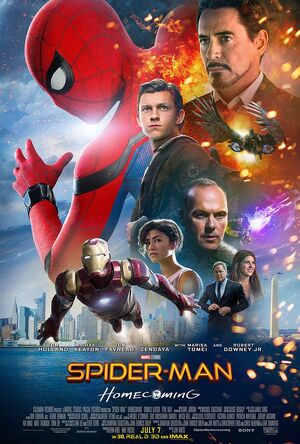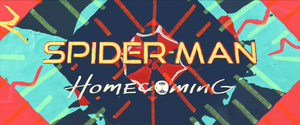 Spider-Man: Homecoming is a 2017 film, and the fourth in the Marvel Cinematic Universe's Phase Three. It was produced by Columbia Pictures, Marvel Studios, and Pascal Pictures, and distributed by Sony Pictures Releasing. The film was directed by Jon Watts, from a screenplay written by himself, Jonathan Goldstein, John Francis Daley, Christopher Ford, Chris McKenna, and Erik Summers, based on a story by Goldstein and Daley. A sequel entitled Spider-Man: Far From Home is in production and intended to be released in 2019.
Release dates
TLC Chinese Theatre, United States: June 28, 2017
United States: July 7, 2017
Briefing
After fighting with the big leagues, Peter Parker (Spider-Man) feels like his regular life is beneath him and tries to prove himself to Avenger Tony Stark by taking on the Vulture alone, but soon realizes that he hasn't quite learned everything there is to being a true hero.
Debriefing
Cast
Mentioned-only characters
Aaron Davis's nephew
Marjorie's mother
Notes
Trivia
Cultural references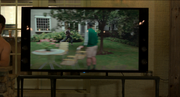 Some people have been able to film Spider-Man and upload the videos to YouTube. This was also mentioned as happening in Captain America: Civil War. As an interesting continuity thread, this was also how Tony Stark discovered Spider-Man online in Captain America: Civil War. This is also something that is essentially built on from the unrelated The Amazing Spider-Man, where Peter simply mentioned it in passing.
When the students watch Captain America's Fitness Challenge in gym, MJ reads Of Human Bondage, and then Invitation to a Beheading on the bus to the United States Academic Decathlon.
Peter has Star Wars action figures and vehicles, and Peter and Ned build a Lego Death Star, with minifigures included.
As Spider-Man runs through the backyards of the neighborhood, one of them is playing the scene where Ferris Beuller runs through the backyards of the neighborhood in the film Ferris Beuller's Day Off, starring Matthew Broderick as Ferris Bueller.
The Parkers own a Dell laptop.
See also
External links
Community content is available under
CC-BY-SA
unless otherwise noted.