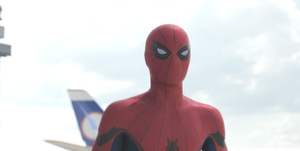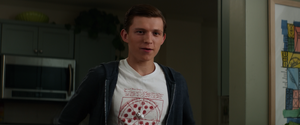 Peter Benjamin Parker, also known as Spider-Man, is a fictional character in the Marvel Cinematic Universe. He is played by Tom Holland.
Parker acts as the vigilante Spider-Man in his hometown of Queens, New York. When not fighting crime, he has to contend with attending Midtown School of Science and Technology.
His ambition was to be an Avenger, with his idol and mentor being co-founder and current leader, Tony Stark (Iron Man), but after defeating the Vulture, he turned it down as he had become comfortable where he was in his life. But when Thanos and his followers came to Earth, Stark made him an official Avenger. He ended being a victim of Thanos using the combined power of the Infinity Stones to cut down half the universe's population to maintain order, with Parker disintegrating as a result. Five years later, the surviving Avengers managed to undo this.
Physical and personality traits
Biography
Appearances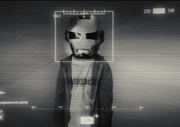 Total appearances: 7.
Notes
The boy in Iron Man 2 wasn't Parker until the character was retconned to exist within the Marvel Cinematic Universe, when Marvel Studios and Sony Pictures reached a deal, allowing the former to produce Spider-Man films for them.
The short film, Peter's To-Do List, is made up of cut scenes from Spider-Man: Far From Home, evident by their inclusion in the teaser trailer for the latter.
Parker's middle name, Benjamin, is revealed in essentially another set of cut scenes from Far From Home, which were included in the featurette sounding "Teachers' Travel Tips", included on the Far From Home Blu-ray.
References
Community content is available under
CC-BY-SA
unless otherwise noted.