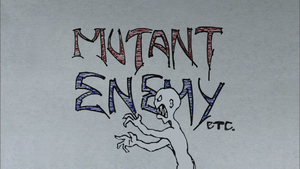 Mutant Enemy Productions, also known as Mutant Enemy Etc., and simply Mutant Enemy, is a production company formed in 1996 by Joss Whedon. It first produced Buffy the Vampire Slayer for 20th Century Fox Television, then the spin-off Angel, followed by other works such as Firefly, Dollhouse, Dr. Horrible's Sing-Along Blog, and Cabin in the Words.
From 2013-2020, it produced Agents of S.H.I.E.L.D. with Marvel Television and ABC Studios. Various actors and crew from past Enemy Mutant works have gone onto participate in Agents.
Community content is available under
CC-BY-SA
unless otherwise noted.