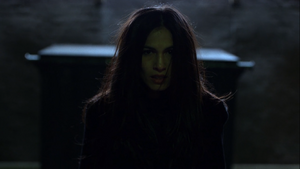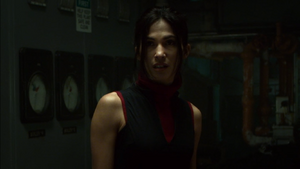 Elektra, also known as Elektra Natchios and the Black Sky, is a fictional character in the Marvel Cinematic Universe. She is played by Elodie Yung.
Biography
Elektra was an orphan, who was unofficially adopted by Stick to be trained as a weapon for the Chaste against the Hand. Fearing that Elektra was the Hand's Black Sky, after Elektra had killed a member of the Chaste, Star wanted to have Elektra killed, but Stick killed Star before this could happen. Stick arranged for Elektra to be adopted by a Greek ambassador and his wife, and to learn to be one of them.
Appearances
Total appearances: 19.
Original appearances: 18.
Archival footage: 1.
References
Community content is available under
CC-BY-SA
unless otherwise noted.