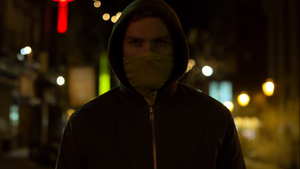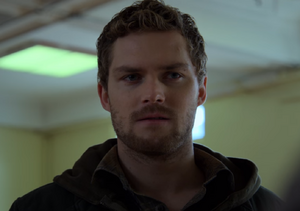 Daniel "Danny" Rand, also known as Iron Fist, is a fictional character in the Marvel Cinematic Universe. He is played by Finn Jones.
Rand was the victim of a plane crash, although unharmed, both of his parents died leaving him stuck in the Himalayas where he was found by monks from K'un-Lun, who raised and trained him, until he claimed the power of the Iron Fist, a role in which he is supposed to protect the pass of K'un-Lun from the monks' sworn enemy, the Hand.
History
Early life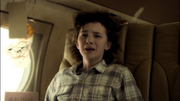 Daniel[1] Thomas[1] Rand was born to Rand Enterprises CEO Wendell Rand and Heather Rand.
Appearances
Total appearances: 32.
Mentions
Total mentions: 8.
Notes
When Rand dressed as a vigilante in Iron Fist season 2, he didn't use "Iron Fist" as a superhero moniker. The term was always used in reference to the power and mantle passed down within the Order of the Crane Mother.
References
↑ 1.0 1.1 Iron Fist: "Snow Gives Way", season 1, episode 1.
Community content is available under
CC-BY-SA
unless otherwise noted.